Okamoto specializes in manufacturing metal parts and plastic parts of the precision machine processing such as mobile phones, cameras, and other equipment in medical.
Okamoto produces in many different fields from industrial equipment parts to daily living parts.
In these days, because every product gets smaller and less light-weighting, customers require smaller and more precise product parts.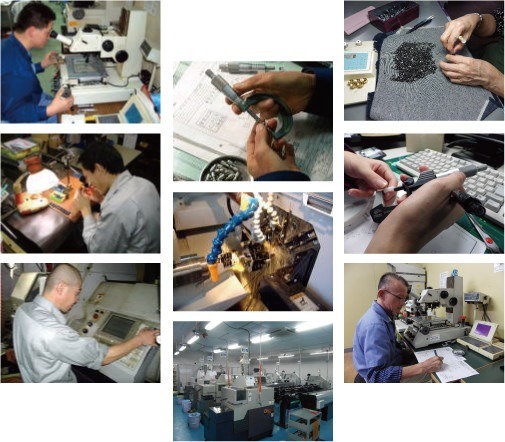 To meet the growing demand of customers, Okamoto always make efforts to serve high-quality and high-precision part by using the best technology, the best quality on a product
Okamoto is skillful for ultra-micro-processing in metal and plastic. Okamoto satisfies your requirements.